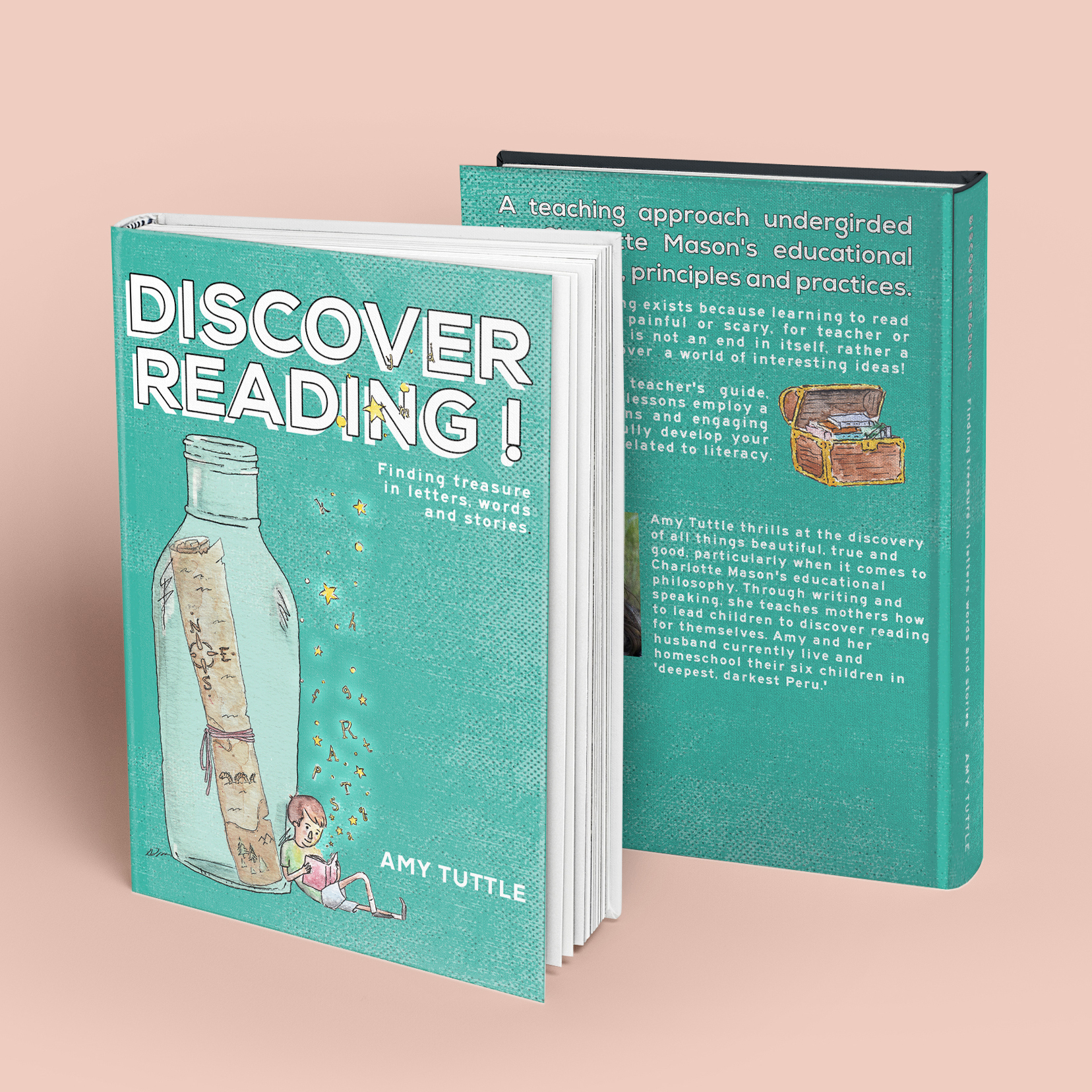 Purchase Options:
---
Paperback: $16 + $4 shipping/handling
(US delivery via USPS, usually ships within 14 days)*
E-book (PDF): $12
(Worldwide delivery via e-mail, usually within 14 days)*
Discover Reading! Bundles:
We are a small time operation and several of us deal with each order personally. Thank you for your patience! 🙂
IMPORTANT INFO ABOUT YOUR ORDER:
*Please contact us for an INTERNATIONAL SHIPPING quote. We will send you a separate invoice for additional shipping costs.
You may get a quick initial estimate at USPS.com: 1) enter physical address, choose the option to calculate based on shape & size. 2) Choose 10 oz large envelope. 3) Click button indicating 'none of the above' (it's not rigid, IS rectangular and no has variance).
* All orders should be processed and on their way within 10-14 days. However, it can take longer.
Our family travels extensively, which can often throw things for a loop. As audacious as it may seem in our day and age, we don't check e-mail every single day – more like, once a week! In general, we aim to fill orders once a week unless we are on the road or out of the country. Thank you for your generous patience! Please feel free to contact us with any questions or concerns.